2017 Lobby Day on Capitol Hill
Date:
Wednesday, March 29, 2017
Time:
9:00 AM - 9:00 PM
Location:
Capitol Hill
Washington, DC 20510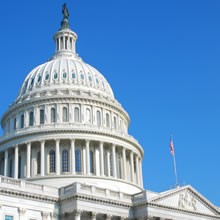 Please join us on March 29, 2017 for our
6th Annual Advocacy Day on Capitol Hill!
Schedule: Briefing on the evening of March 28 at the offices of:

Arnold & Porter Kaye Scholer ("APKS") - 601 Massachusetts Ave., NW
Washington, DC 20001 ~ people requested to attend!
Cost: $25 registration fee ~ Each participant must register individually due to specific information needed per participant! Deadline 3/15/2017 to register!
Registering for Advocacy Day to meet with your Congressmen is a SERIOUS commitment. A great deal of work goes into scheduling the appointments. ONLY register if you know you can commit your full day on March 29, 2017.
All participants must be able to get to all appointments on their own with the assistance of a family member or friend traveling with you. You cannot rely on other participants as schedules will be varied.
Advocacy Day is very exciting, but also very strenuous!
Note: A hotel block will be reserved at:
The Kimpton Rouge Hotel
1315 16th Street, NW
Washington, DC 20036

The room cost is $269, but you will only be charged $219 per room,
the BAF is covering the $50 per room.
Reserve a room by calling 800-738-1202 no later than March 3, 2017.
Online at: Brain Aneurysm Foundation
We look forward to having you join us!

Christine J. Buckley
Executive Director
christine@bafound.org
cell 781-771-5094