2022 Virtual Advocacy Day
Date:
Wednesday, March 23, 2022
Time:
8:00 AM - 5:00 PM
Location:
Virtual Event
Washington, DC 20510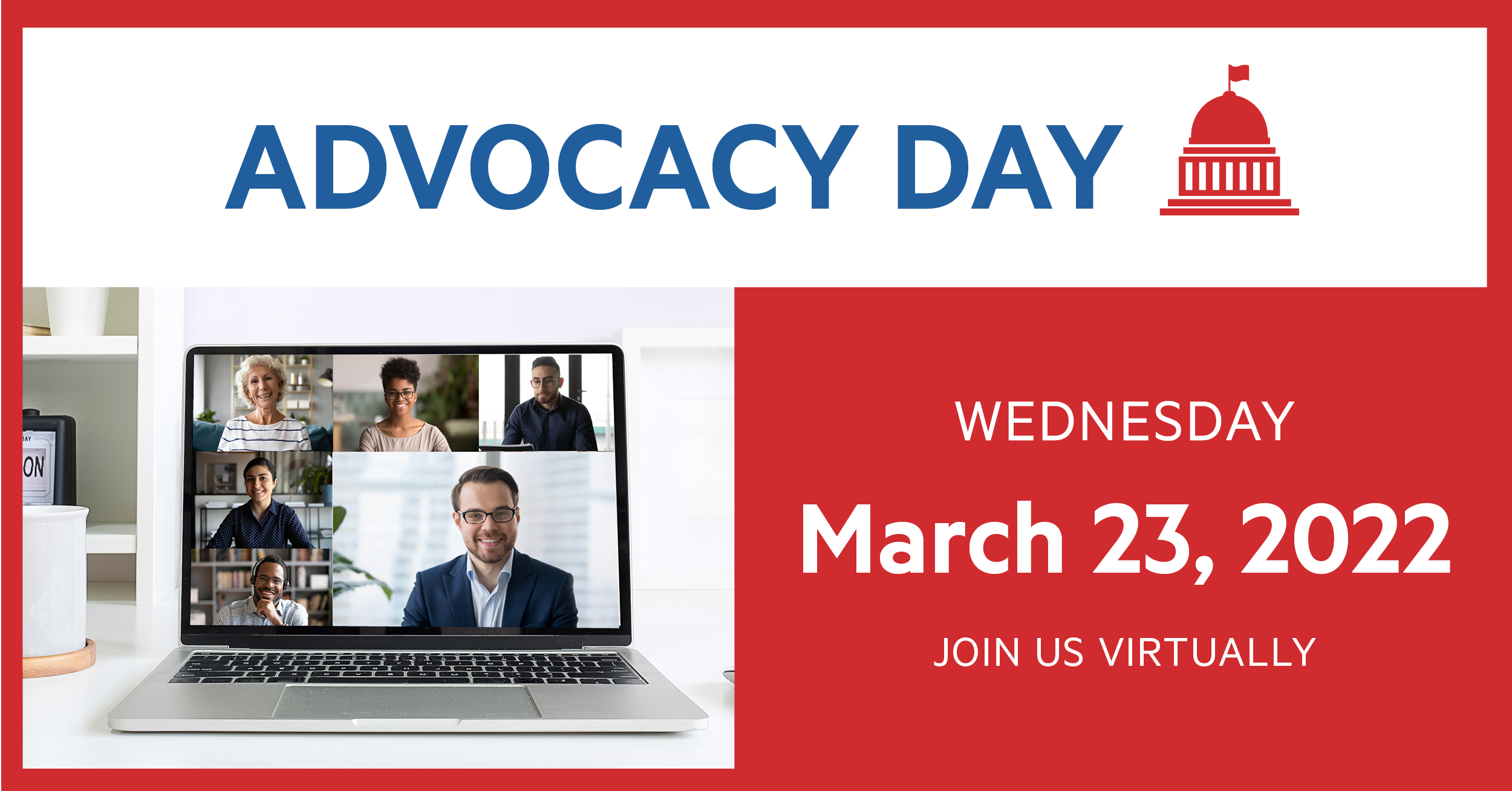 Advocacy Day – Virtual – March 23, 2022


$25 registration fee - this is a fee per household – one member must register and provide the most pertinent information! Deadline to register - 3/15/2022.
You must be available for the entire day – 8:00 AM – 5:00 PM EST as meeting times will vary.
Although virtual, registering for Advocacy Day to have a meeting with your Congressperson or their aid is a SERIOUS commitment. A great deal of work goes into scheduling the appointments. ONLY register if you know you can commit your full day on March 23, 2022.
Training session will take place via zoom on March 16, 2022 at 1pm.

Schedules should be available approximately 3 days prior.
Note: In order to participate, you must have a desktop, laptop or tablet device; cell phones are not recommended.

If you have not been able to join us in the past due to time off, travel, and costs – this is a great time to get involved and make your voice heard! Register early, as there could be a limit to the number of people we can accommodate.


To register, click below and be sure to answer the questions to complete your registration.
We look forward to advocating with you to pass Ellie's Law and get more funding for brain aneurysm research!